EVERTHING YOU NEED ON CORFU
IN ONE PLACE
Private Transfers, Tours, Excursions,
Car Hire and more
We have long standing experience in the holiday market.  We offer competitive prices with a very high standard of service that is both reliable and a pleasure to go by.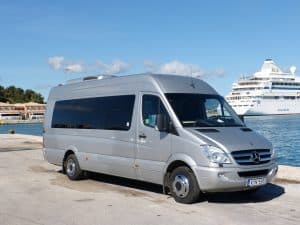 No waiting when you arrive, book your private transfer here
BESPOKE TOURS
If you are looking for an opportunity to truly get to know Corfu and connect with a local company that is distinguished by its friendliness, integrity and excellent customer service, we are the right choice for your tour.
Choose between our fixed tours that will show you every part of Corfu or create you own private tour according too your preferences.
PRIVATE TRANSFERS
If you don't want to wait in endless taxi queues at the Airport or the port and prefer to have someone waiting for you, be able to speak English fluently, help you with your luggage and take you directly to your hotel, apartment or villa.
Using us for all your tours and Corfu airport transfers is the best decision you can take.
EXPERT ADVICE
Our first concern all these years is to remain a local company that is distinguished for our hosting, our interest to communicate with visitors, to laugh together, to show you "non-commercial" parts of the island and to make you feel as many emotions as possible when in Corfu.
We have over 20 years experience operating on Corfu.
SOME OF OUR POPULAR TOURS
Choose one our many Tours or Boat Trips
We will collect you at the airport and take you directy to your destination
We offer a full range of car for rent across the island at very competitive rates
From a small compact to 4x4 and convertibles, we have the right car for you.

Watch our promo video
Includes:
Corfu Town

Achillio

Mouse Island

Pelekas Village

Paleokastritsa

Lakones Village

Aggelokastro

Kassiopi

Old Fortress
"This company is the best. We were very comfortable. They even gave us free water. The van was beautiful. We were not disappointed. Thank you guys"
Kenyatte M
"Spyros was fantastic. Van was extremely comfortable and had free WiFi! We chose an English speaking tour guide, he was amazing. We managed to accommodate help to place the short time we had in Corfu. We would love to come back again!"
cdought